List Of 10 Most Expensive Sneakers Ever Sold In The World
Sneakers have become something much more than a complement to perform physical activity in the best possible conditions. The market has made them authentic collector's items, with special editions that don't stop appearing and prices that, for some, are becoming exorbitant.
If sports shoes to wear or sneakers are on the rise, what can be paid for models appeared in movies like Back to the Future or used by Michael Jordan is sheer madness. This article will introduce you to ten of the most expensive sneakers ever sold in the world.
1. A shoe from the Nike MAG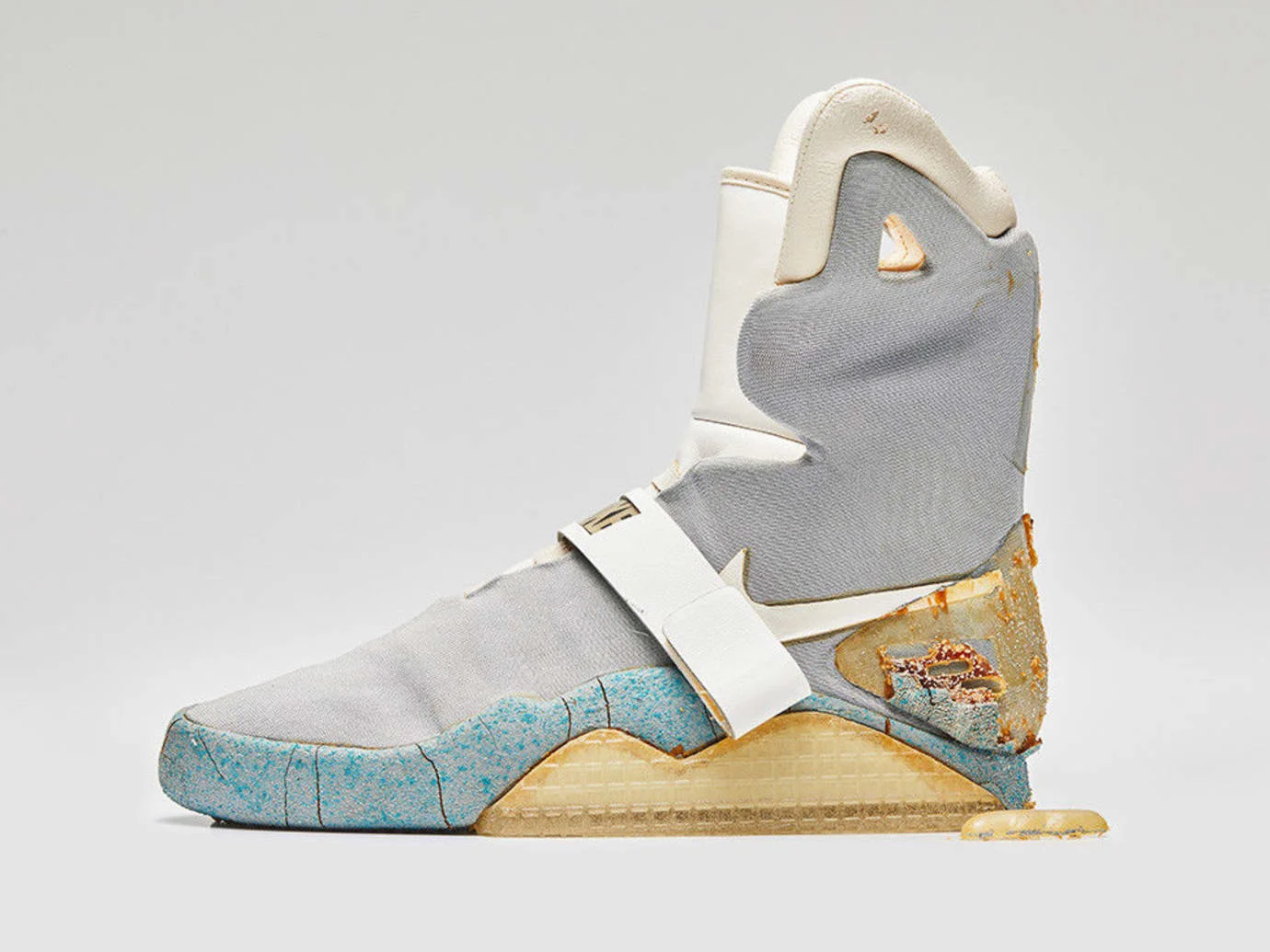 Year: 1989
Value: $ 92,100
We started the list with a pair of sneakers from a movie classic, "Back to the Future II," characterized by automatic fastening. In 2018, a single shoe, which was in rather a poor condition, was sold at auction on eBay for more than $ 90,000.
Its true value lay in being one of the original Nike Air Mag's worn by Michael J. Fox in the film. This is one of the most expensive sneakers in the world.
2. "Flu-Game" Game-Worn Air Jordan 12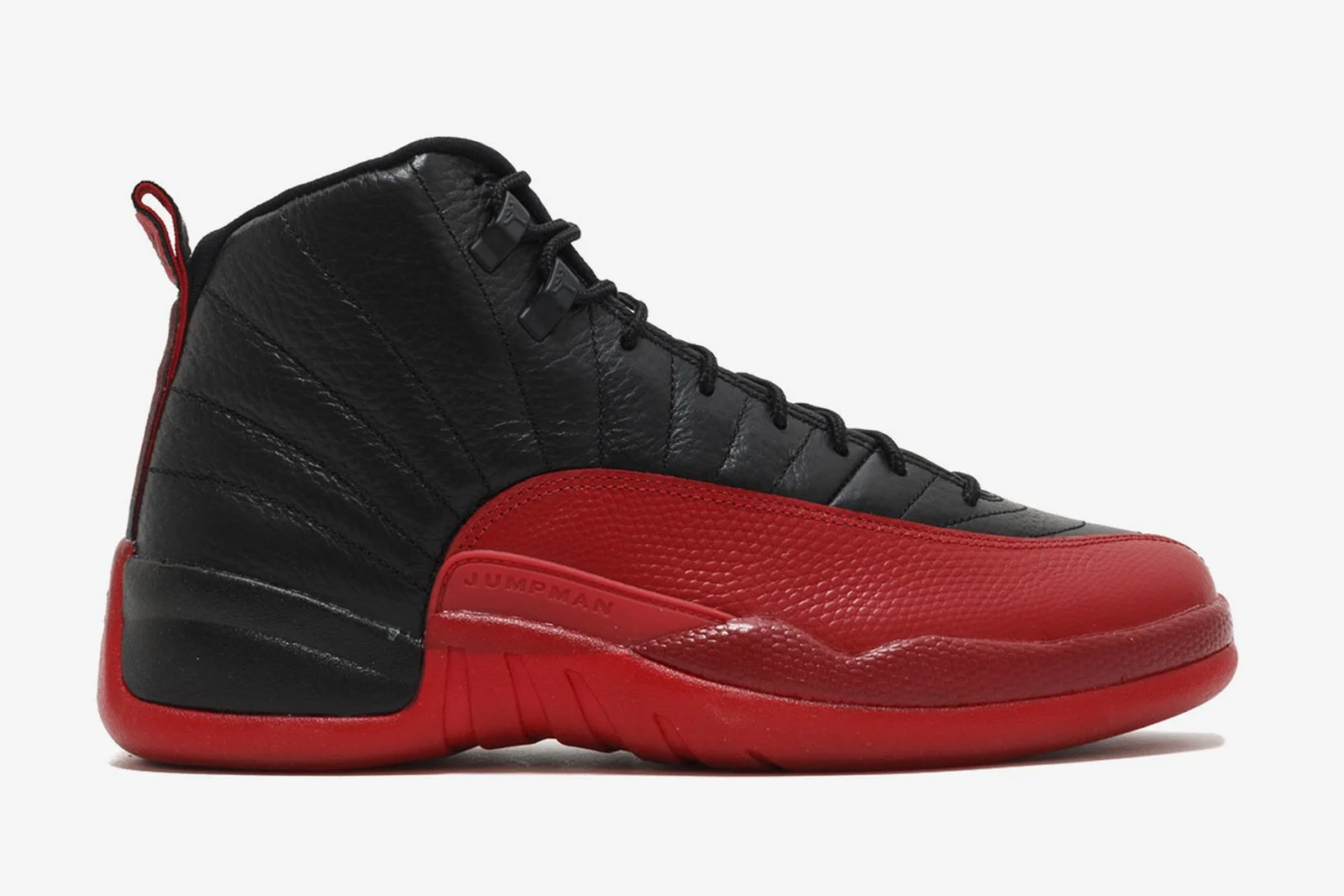 Year: 1997
Value: $ 104,765
The first Jordans on the list, used by the player himself in the fifth game of the 1997 NBA Finals. They are known as "Flu-Game" for being used in a game in which Michael had a fever, despite that he got 38 points for the Chicago Bulls.
Their iconic style and black and red coloring were used in special editions of 2016, 2009, and 2003. From now on, every time you read " game-worn," it means they have been worn on the track.
3. Game-Worn 'Olympic' Air Jordan 7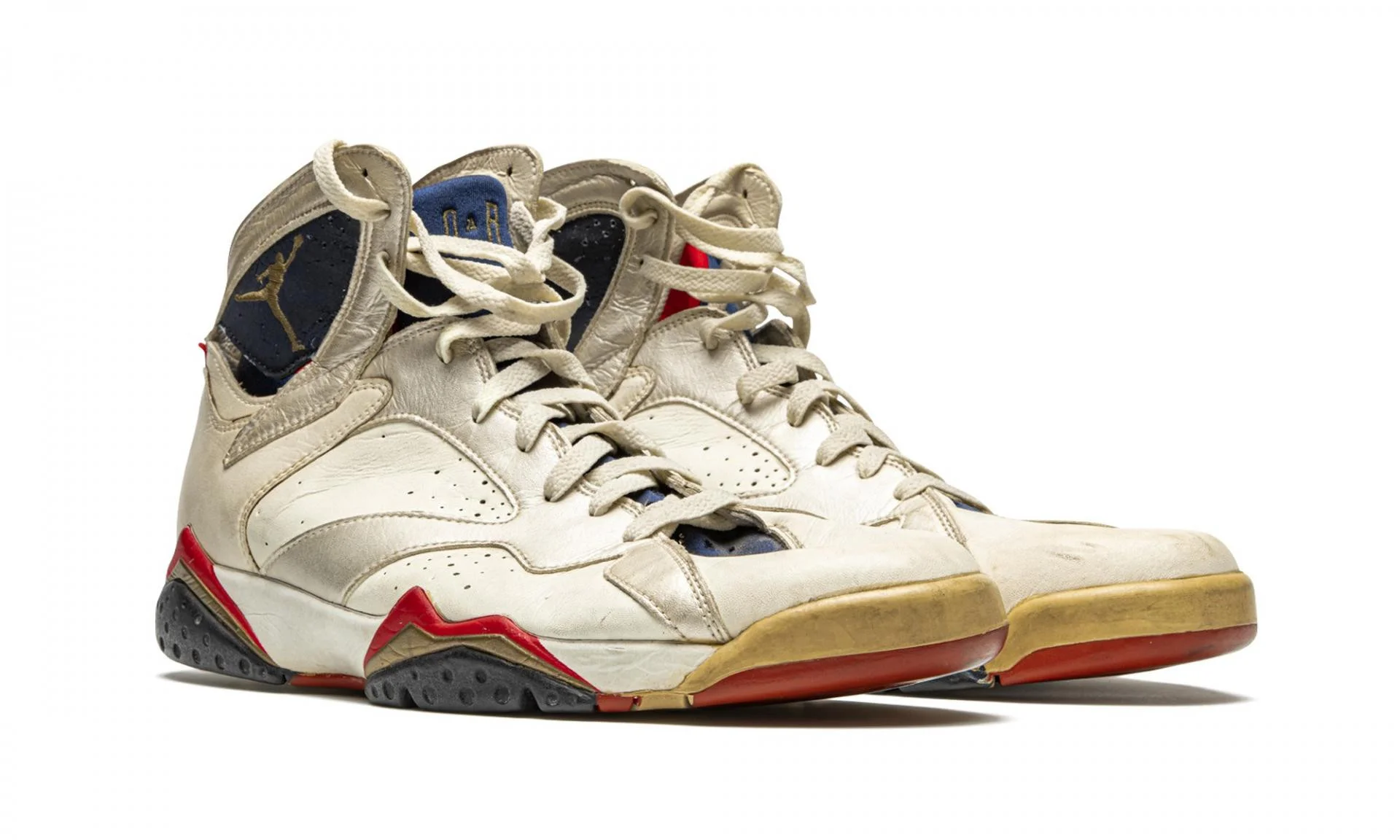 Year: 1992
Value: $ 112,500
If we go back to the 1992 Barcelona Olympics, more specifically the basketball competition, we find the best squad ever formed to assault a medal.
Among the Dream Team members was Michael Jordan, and these Olympic Air Jordan 7 were his shoes.
4. Game-Worn Converse Fastbreaks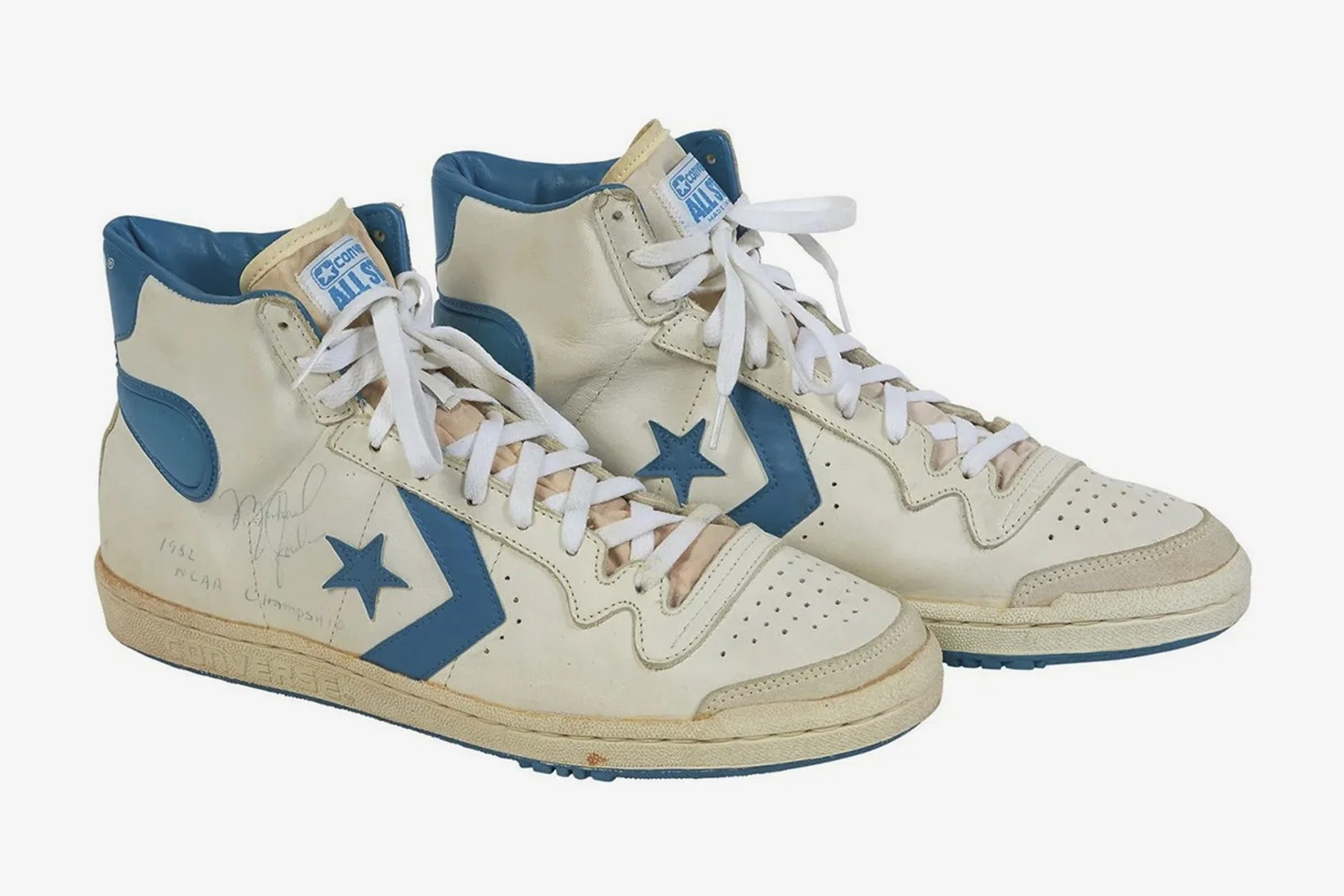 Year: 1984
Value: $ 190,373
Before Michael Jordan and Nike shaped their special sportswear brand, the Brooklyn player donned iconic Converse Fastbreaks, as valued as most of the Air Jordan styles featured on this list.
They were used in his transit through the University of North Carolina and in the 1984 Olympics, where he won us gold. As can be seen in the image, they are signed by Michael himself.
5. Self-Lacing Nike MAG 200,000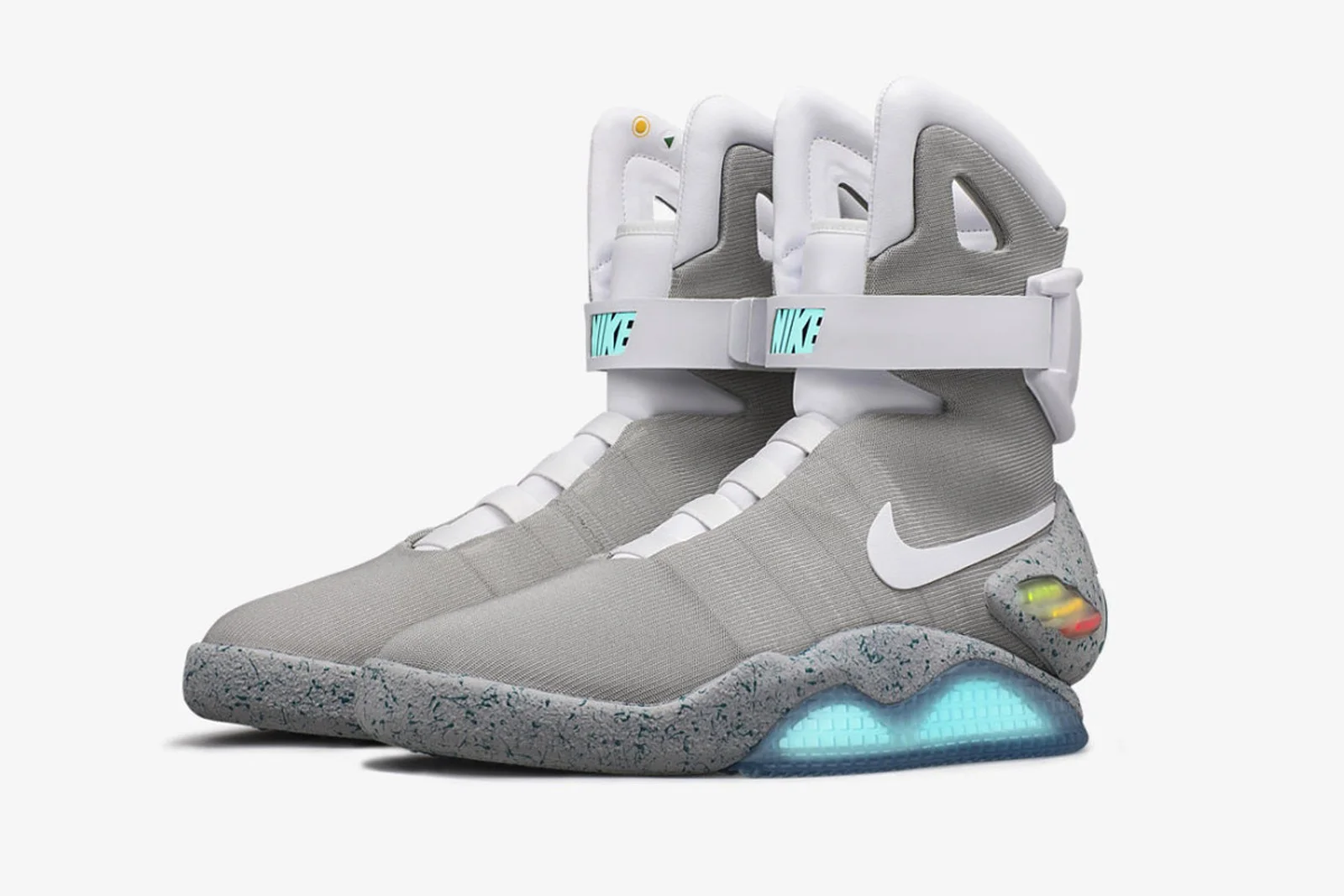 Year: 2016
Value: $ 200,000
In 2016, one of the last remaining pairs of the Nike Mags' special reissue was sold, a self-buttoning shoe reminiscent of Marty McFly's ones in Part Two of Back to the Future.
Interestingly, it sold for $ 200,000 at a charity auction for the Michael J. Fox Foundation for Parkinson's Research.
6. Nike Waffle Racing Flat "Moon Shoe."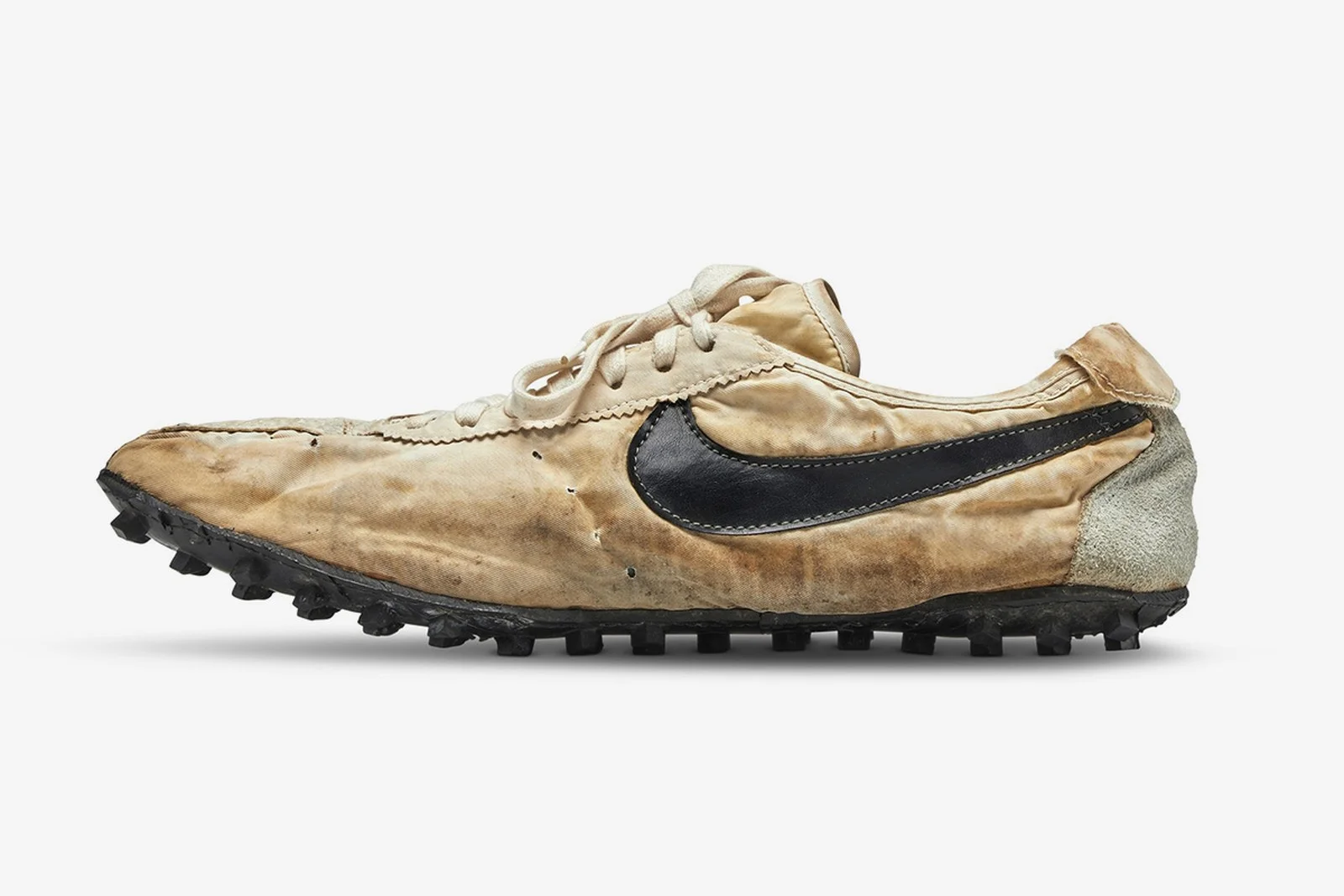 Year: 1972
Value: $ 437,500
The "Moon Shoe" is one of Nike's most important and most expensive sneakers. Only twelve pairs were created. The brand's first model was to use the revolutionary rubber lug sole, designed by brand co-founder Bill Bowerman, inspired by his wife's waffle iron.
Why Moon Shoe? The footprint they left on the earth resembled the Apollo 11 astronauts' footprint on the moon. As you can see, Nike from the beginning related events and feelings very well.
7. Game-Worn Air Jordan 1s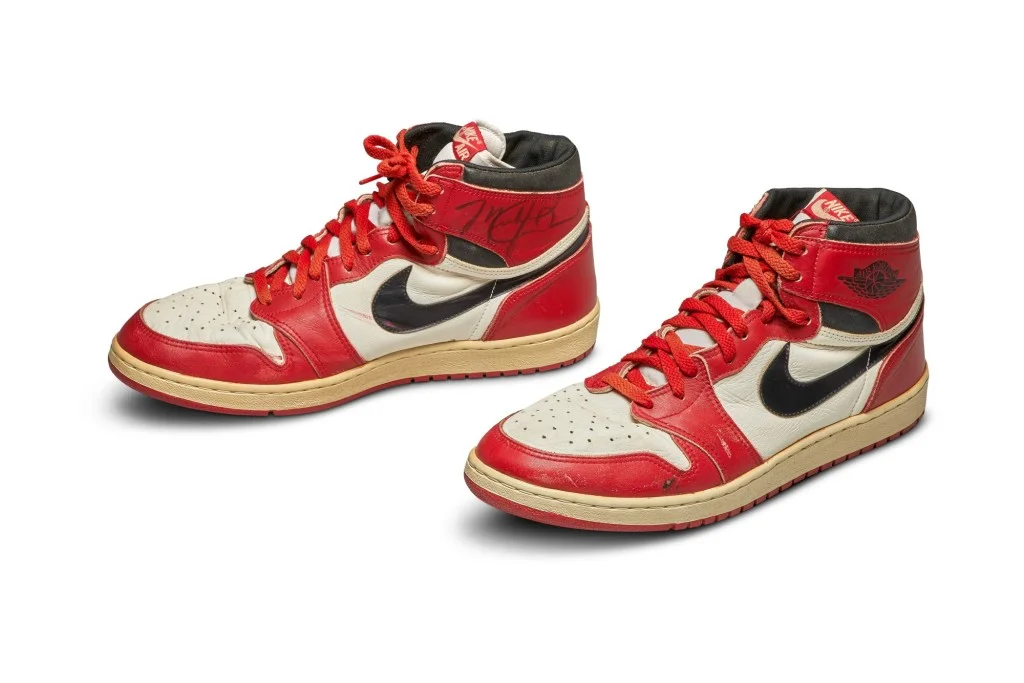 Year: 1985
Value: $ 560,000
There are shoes that they have paid more for, but there is no model with such acceptance of recent form as the Air Jordan 1s of the 85. They are a pair that Jordan himself used and autographed to give them more value, surpassing the Moon Shoe's price in April of the year we just ended.
8. 'Shattered Backboard' Air Jordan 1s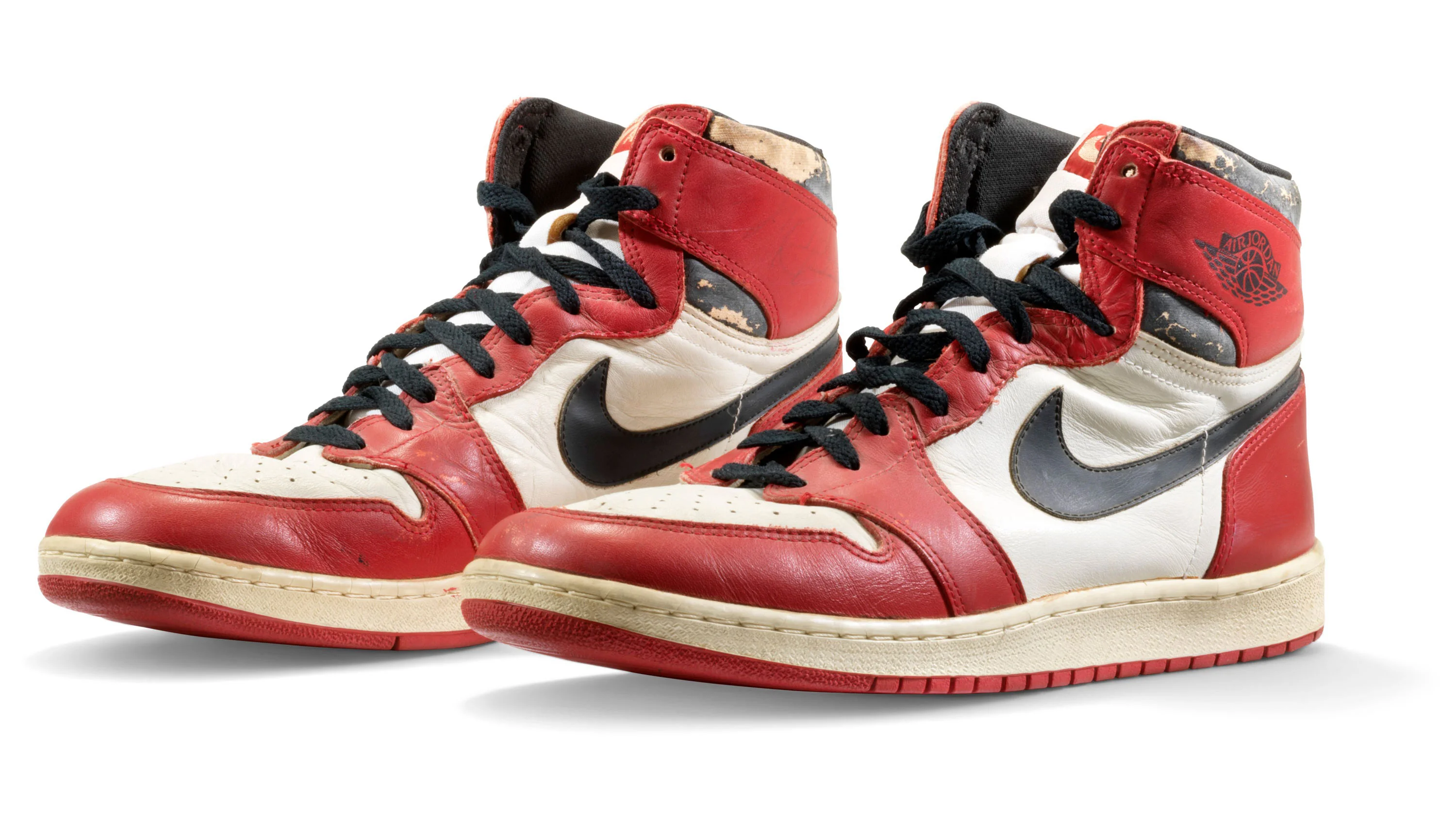 Year: 1985
Value: $ 615,000
It seems that the documentary ' The Last Dance' put everything that had to do with Jordan on the rise, especially with this 1985 model. In August of this past 2020, it was put up for auction to reach $ 615,000, going through the right to the other Air Jordan 1s sold a few months earlier.
Its main claim? They are the ones that used the number 23 in the preseason in Italy; with them, he broke aboard.
9. Adidas ZX8000 Porcelain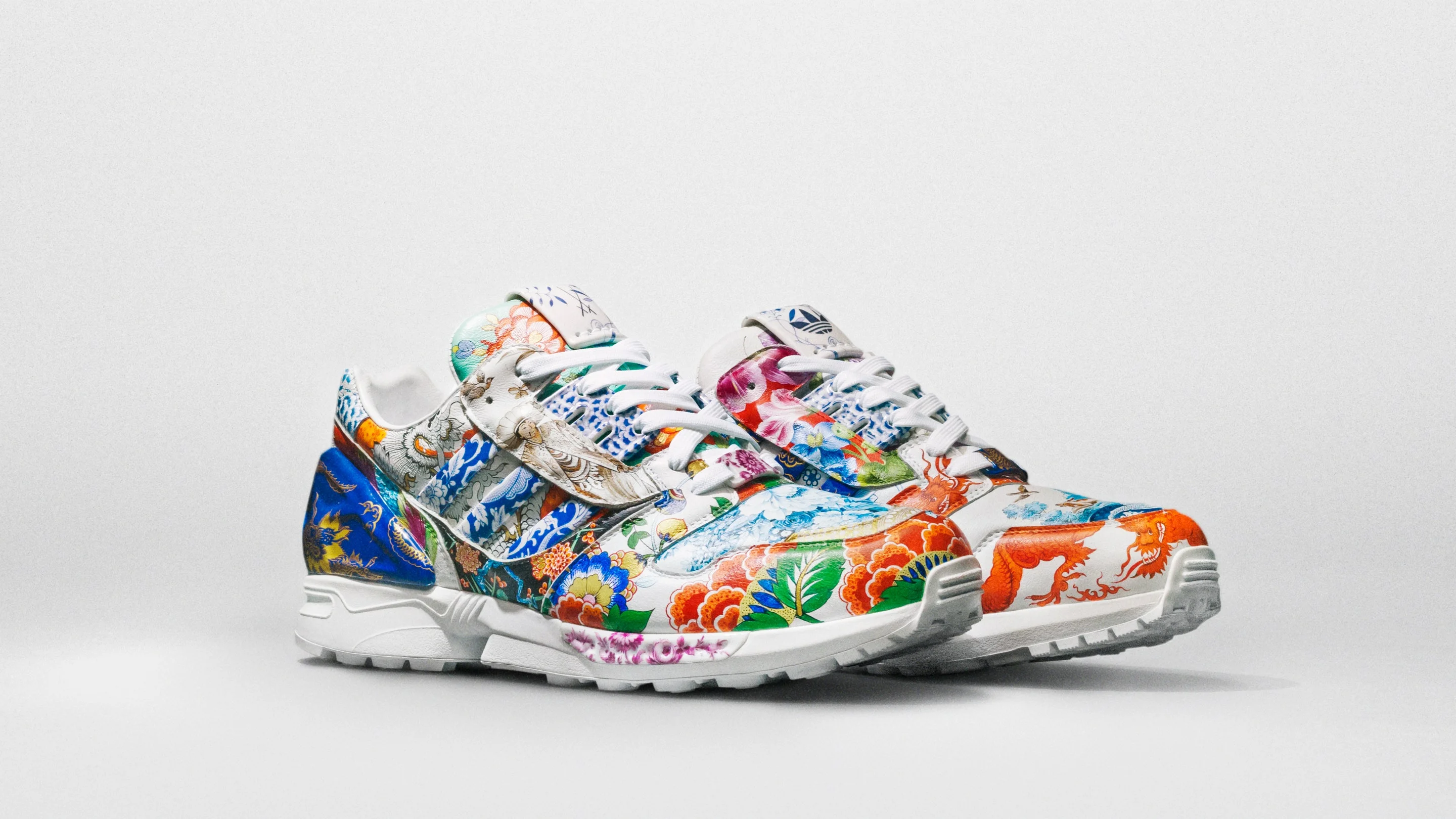 Year: 2020
Value: $ 1 million
We have to wait until second place to find some Adidas, a model that the auction house Sotheby's is putting into circulation a collaboration of the German sportswear firm with Meissen, an expert manufacturer in ceramic material.
He intends to raise funds to support access to arts education for underprivileged young people in New York, ultimately raising a million dollars. It took six months of craftsmanship to create them. Most expensive sneakers number nine.
10. Solid Gold Drake OVO Air Jordan 10s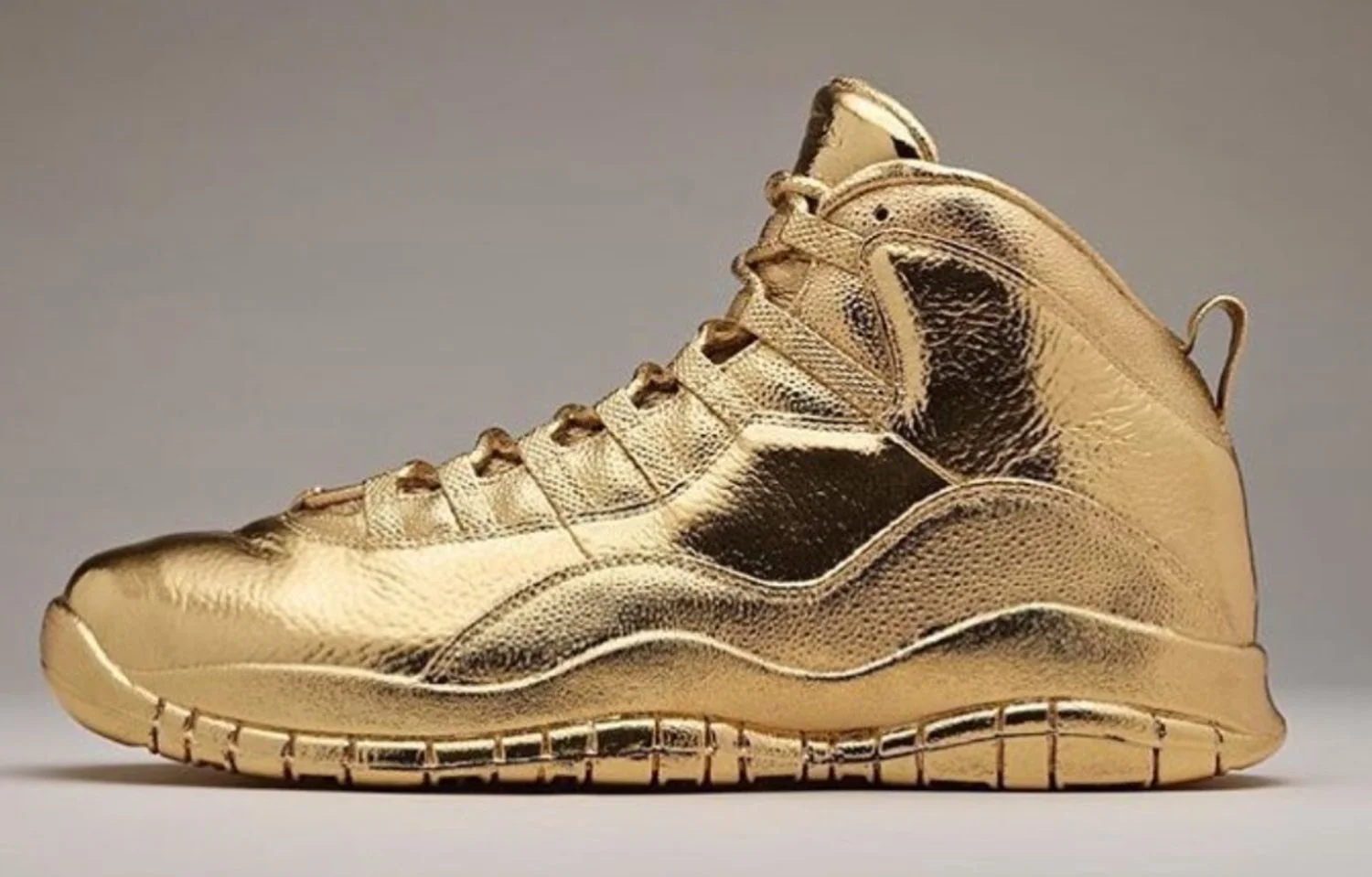 Year: 2016
Value: $ 2 million
Complicated to wear due to the material they are made of – 100 pounds of solid gold – it was rapper Drake who immortalized his relationship with the Nike and Jordan brands in this model, a gold Air Jordan 10 OVO. Matthew Senna was the artist in charge of shaping them. This is one of the most expensive sneakers in the world, made with gold.
How much did you like this article, "10 Most Expensive Sneakers Ever Sold In The World"? Tell us your views about this article in the comment section? We are always happy to hear from you. Follow us on other social media platforms too.